Ronald S. Schmidt
Attorney at Law
T 210-340-5297
E
Email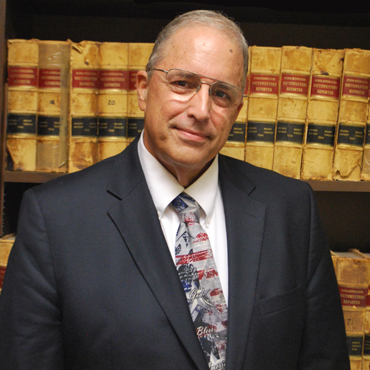 Ronald S. Schmidt received a B.B.A. in Accounting from Texas Lutheran University. (He also received a minor in Applied Music - Trombone, which gave him a great avocation which he still enjoys, that is, the creation of music by instrument and voice). Ronald S. Schmidt was licensed to practice law on September 25, 1972. Ron commenced practice with the firm of Moursund, Ball & Young as a litigator and Estate Planning attorney. Ron has practiced law as full time attorney continuously since then.
Ron has a broad experience in trial of different issues, from Family Law matters to Trial of Antitrust Cases, and wrongful death cases (representing defendants). His practice at this time is focused on probate, probate litigation, and litigation to force the sale of jointly-owned properties when the parties cannot agree on how property should be disposed.
A further focus of his practice at this time is enforcing mechanic's liens and bond claims for material suppliers and subcontractors. Ron also represents general contractors and owners in establishing financing for improvements to real property and providing advice on how to either secure a mechanic's lien, if you supplied labor or materials to improve someone else's property, or defense against mechanic's lien, if you were the owner of the property that has been improved by one or more general contractors.
From a transaction standpoint, Ron continues to practice the drafting of wills, revocable trusts and ancillary estate planning documents, such as Medical Powers of Attorney, General Powers of Attorneys, Directives to Physicians, HIPAA Authorizations and related documents.